Departments of Civil Engineering
Civil Engineers plan design, construct and operate the facilities essential for modern life ranging from bridges and highway systems to water treatment plants and energy efficient buildings. Civil engineers are problem solvers, meeting the challenges of pollution, traffic congestion, drinking water and energy needs, urban re-development and community planning. Among the important sub-division of the field are construction engineering, irrigation engineering, transportation engineering, soil and foundation engineering, geodetic engineering, hydraulic engineering and coastal and ocean engineering. The civil engineering is the broadest of all the engineering fields which focuses on the infrastructure of the world.
Engineering Department is augmented with the Industrial Training of 6-7 weeks along with visits to different organizations. This provides the opportunity to students to get familiar with the field practice. Also, a Surveying Camp is held for the field work. The main aim is that at the end of the completion of course, Civil Engineering graduates will be able to analyze and solve engineering problems with confidence and take care of the requirements of the industry and society.
Vision
To become a leading centre of excellence in Civil Engineering education that is highly recognized at national and international levels as well as contributes to the latest technological advancements for the sustainable development of the society.
Mission
To develop a civil engineering professional of ethics & moral who can compete globally in the ever changing engineering environment, which is acceptable to the society
Programme Educational Objectives (PEO)
Student functions effectively as civil engineering professional in industry, government or other organizations, designing, improving, leading and implementing efficient civil engineering practices.
Students are able to apply acquired skills in developing safe, sustainable, economical and environmentally sound solutions to civil engineering problems either within the profession or through post-graduate research
Students apply their broad civil engineering education to effectively communicate civil engineering concepts orally and in written forms.
Students grow professionally in their careers through continued development of technical and management skills, achievement of professional licensure, and assumption of roles of responsibility in professional service
Programme Educational Outcomes (PO)
An ability to apply knowledge of mathematics, science, and engineering.
An ability to identify, formulate and solve engineering problems.
The broad education necessary to develop and understand the impact of engineering solutions in a global, economic, environmental, and societal context.
An ability to design and conduct experiments as well as analyze and interpret data.
An ability to use the techniques, skills, and modern engineering tools necessary for engineering practice.
Knowledge of current societal issues.
An ability to design a system, component, or process to meet desired needs within realistic constraints such as economic, environmental, social, political, ethical, health and safety, manufacturability, and sustainability.
An understanding of professional and ethical responsibility.
An ability to communicate effectively.
An ability to use project and finance management tools to control and execute various projects.
A recognition of the need for, and an ability to engage in life-long learning.
Labs & Facilities
This discipline refers to the construction of Buildings, Bridges, Roads, Airports, Railways, Dams, Canals, Water Supply and Sewage Treatment plants. All such activities are accomplished under the broad categories of Surveying, Geotechnical Engineering, Structural Engineering, Environmental Engineering and Hydraulics Engineering etc. To reach to the industries requirement Department has many Laboratories such as:
Survey Lab
Civil Engineering Materials Lab
Engineering Geology Lab
Geotechnical Engineering Lab
Structural Analysis Lab
Transportation Engineering Lab
Soil Mechanics Lab
Strength of material lab
Concrete Technology lab
Fluid mechanics lab
Along with practical exposure department is stringent in imparting the software training to match the pace of changing requirements. These training are arranged in respect of Staad-Pro, Auto CAD Computer Engineering Graphics, Prima Veera / M S Project , Sewer CAD , Water CAD.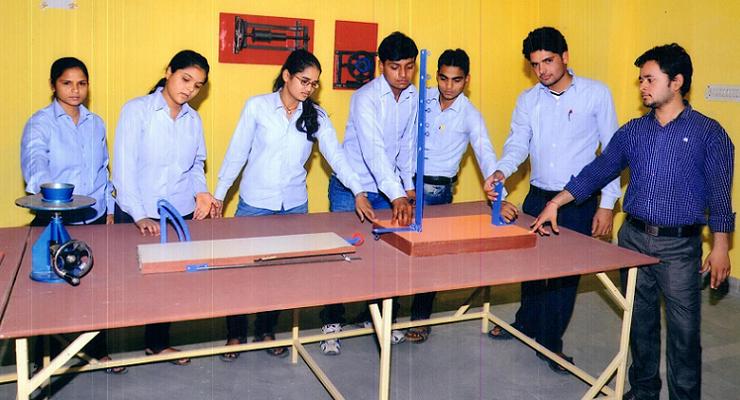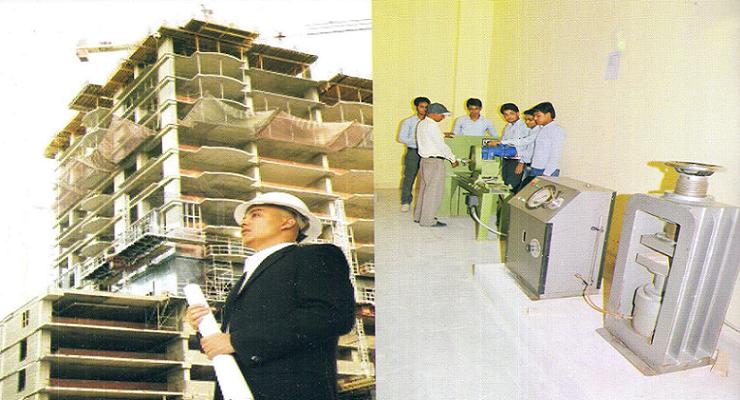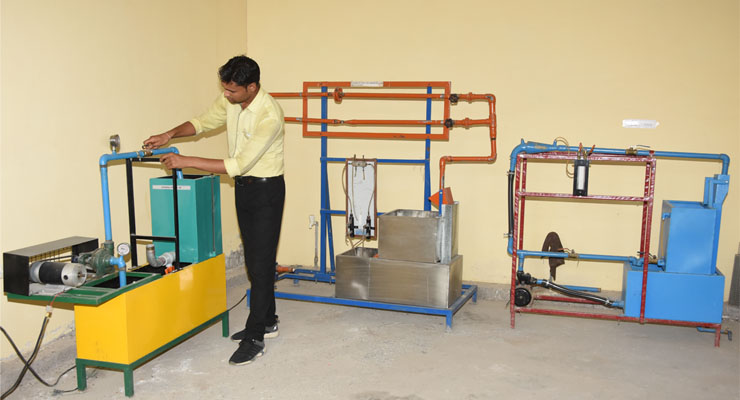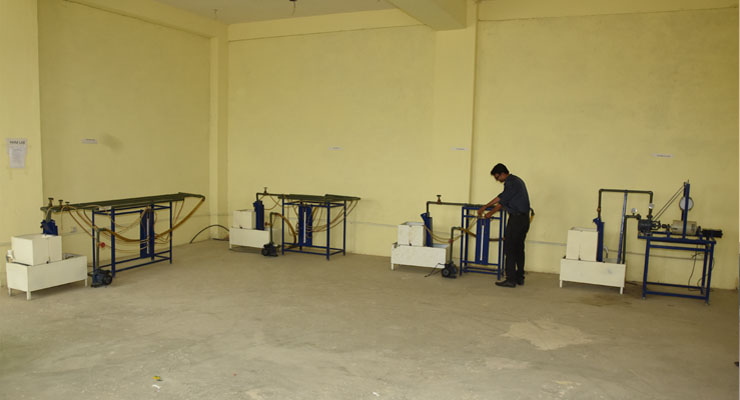 Departments of Mechanical Engineering
Mechanical engineering is a discipline of engineering that applies the principles of physics and materials science for analysis, design, manufacturing, and maintenance of mechanical systems. It is the branch of engineering that involves the production and usage of heat and mechanical power for the design, production, and operation of machines and tools. It is one of the oldest and broadest engineering disciplines.
The Department of Mechanical Engineering is one of the major department which involves activities in the Mechanical engineering profession and its principles in design, study, development and construction of nearly all of the physical devices and systems. Continued research and development have led to better machines and processes helping the mankind. The impressive array of students makes the department advance in the field of creativity and renowned on many Nation as well as on international platforms.
Vision
To create globally competent mechanical engineers capable of working in an interdisciplinary environment, contributing to society through innovation, entrepreneurship and leadership.
Mission
To create an excellent teaching, learning environment which provide us an opportunity to help the buddy mechanical engineer to emerge as one of the best among technocrats.
These technocrats will be analyzing interdisciplinary engineering problems to help our society by providing innovative solutions. They will become future leaders, entrepreneurs and researchers who are capable of adapting to the changing environment of engineering and technology across the globe.
Labs & Equipments:
Mechanical engineering is the discipline that applies the principles of engineering, physics and materials science for the design, analysis, manufacturing and maintenance of mechanical systems. The engineering field requires an understanding of core concepts including mechanics, kinematics, thermodynamics, materials science, structural analysis, electrical and electronics. Mechanical engineers use these core principles along with tools like computer-aided engineering and product lifecycle management to design and analyze manufacturing plants, industrial equipment and machinery, heating and cooling systems, transport systems, aircraft, watercraft, robotics, medical devices, weapons, and others. To have a basic hands-on experience in the current requirement of industries the department has following labs:
WORKSHOP Lab
DRAWING HALL
Engg. Mechanics Lab
Material Science & Testing Lab
Machine Drawing
Thermodynamics Lab
Fluid Mechanics Lab
Manufacturing Science Lab
Measurement & Metrology Lab
Machine Design Lab
Heat & Mass Transfer Lab
Theory of Machine Lab
Refrigeration & Air Conditioning Lab
CAD/CAM Lab
I.C. Engine & Automobile Lab
Fluid Machinery Lab
Student Outcomes from our Mechanical Engineering Programs
Knowledge to create highly sophisticated machines for technical purposes.
Knowledge to design, analyze, test, manufacture and operate mechanical systems.
Knowledge to understand the operation of an internal combustion engine, and to make it efficient.
Knowledge to design and prototype new products.
Knowledge to learn to program CNC machines.
Knowledge to use computer graphics to model new products and systems.
Knowledge to learn how mechanical, electrical, thermal and fluid systems work together.
Scope of Employment
Knowledge to create highly sophisticated machines for technical purposes.
Knowledge to design, analyze, test, manufacture and operate mechanical systems.
Knowledge to understand the operation of an internal combustion engine, and to make it efficient.
Knowledge to design and prototype new products.
Knowledge to learn to program CNC machines.
Knowledge to use computer graphics to model new products and systems.
Knowledge to learn how mechanical, electrical, thermal and fluid systems work together.
Major Recruiters of ME Branch:
Steel Authority of India Limited
Bharat Heavy Electricals Limited
Bharat Electronics Limited
Hindustan Aeronautics Limited
Indian Ordnance factories, small arms factories
Indian Oil Corporation
Cement Corporations of India
Shipping corporation of India
Steel Manufacturing & Fabrication Companies
Gas Authority India Limited
National Thermal Power Corporation
National Hydro Power Corporation
Coal India Limited
Indian Railways, Metro Railways
Indian Space Research Organization
Small and large hydro power projects (e.g. Tehri, Koteshwar etc.)
Defense Research and Development Organization
Indian Armed forces, military and paramilitary forces (IAF, Navy etc.)
Bhabha Atomic Research Centre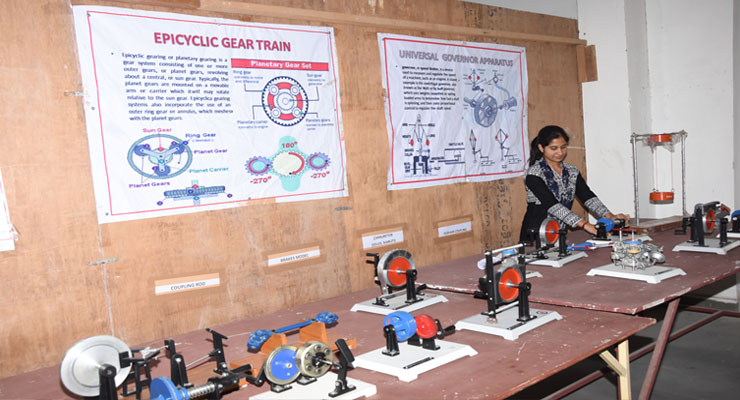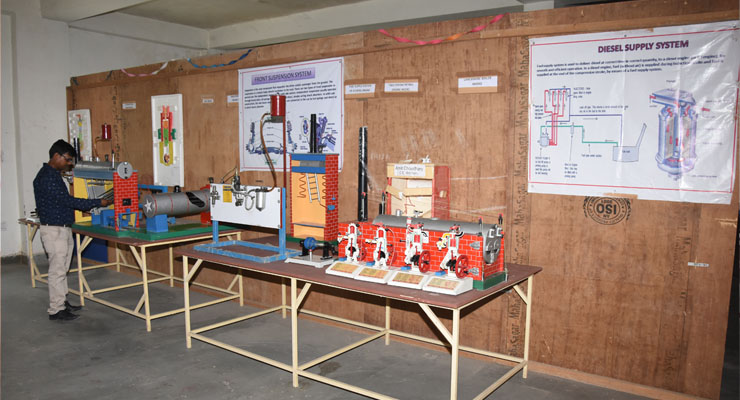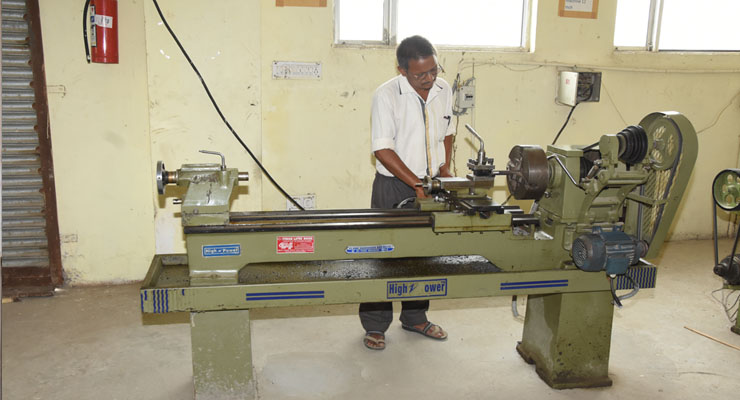 Departments of Electrical Engineering
The department of Electrical Engineering has been playing a vital role in producing scientists and technologists of highest. The Department offers instructions at undergraduate and postgraduate levels with the aim of providing a sound background in the areas of Electrical Engineering. The Department offers B. Tech in Electrical Engineering & M. Tech. in Electrical Power systems to cater the ever challenging needs of technical excellence in all areas of Electrical Engg.
The Department covers all areas of Electrical Engineering such as Integrated Electronics and Circuits, Tele-communications, Computer Technology, Control & Automation, Power Systems & Power Electronics and Electronic Machine etc. The faculty of the department continuously carries out research on latest technologies and regularly publishes in many top international journals. The department also undertakes many research projects sponsored by both the Government and the Industry.
Student Outcomes
Knowledge to analysis circuits, electromagnetic machines, power systems, control systems etc.
Knowledge to deal with generation, distribution and transmission of electricity.
Knowledge to use machine tools and equipments involved in the production and measurement of electricity.
Knowledge to design and develop electronics circuits, equipments and machines.
Knowledge to develop efficient renewable energy and electric/hybrid vehicles.
Knowledge to create and design new products and systems.
To prepare students to excel in Industry and Higher education by Educating Students along with High moral values and Knowledge.
To provide students with the fundamentals of Engineering Sciences with more emphasis in Electrical Engineering by way of analyzing and exploiting engineering challenges.
Scope of Employment
Design Engineer
Project & Development Engineer
Quality Control Engineer
Software Engineer
Reliability Engineer
Research & Development Engineer
Systems Design Engineer
Field & Site Incharge Engineer
Testing Engineer
Sales & Marketing Engineer
Technical Engineers/ Army Officers in Defence.
Operation & Maintenance Engineer.
Technical Support Engineer
Laboratories of EE Department
The department has well equipped laboratories and operates its own library, offering facilities in all areas of Electrical & Electronics Engineering.
Basic Electrical Engineering Lab
Electrical Machine -I Lab
Quality Control Engineer
Electrical Machine-II Lab
Electrical Measurements Lab
Power Systems Lab
Networks Lab
Control Systems Lab
Power Electronics Lab
Signals and Systems Lab
Electrical Instrumentation Lab<
Innovation Lab
Simulation Lab
Major Recruiters of EEE Branch:
Coal India Limited
NTPC Limited
Steel Authority of India Limited
Bharat Heavy Electrical Limited
GAIL (India) Limited
Hindustan Petroleum Corporation Limited
National Aluminium Company Limited
Neyveli Lignite Corporation Limited Oil India Limited
Power Finance Corporation Limited
Rashtriya Ispat Nigam Limited
Shipping Corporation of India Limited
Indian Oil Corporation Limited
Oil & Natural Gas Corporation Limited
Bharat Electronics Limited
Bharat Petroleum Corporation Limited
Hindustan Aeronautics Limited
Mahanagar Telephone Nigam Limited
NMDC Limited
Power Grid Corporation of India Limited
Rural Electrification Corporation Limited
Uttar Pradesh Power Corporation Ltd.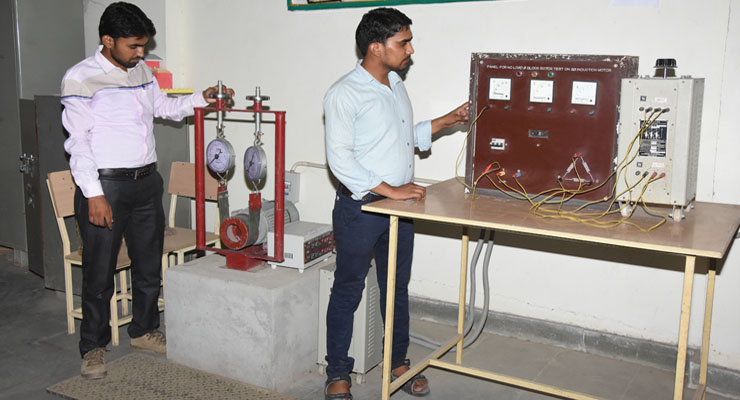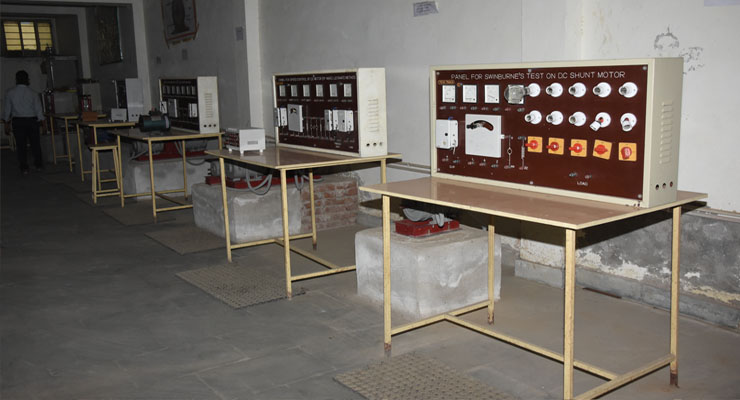 Departments of Computer Science & Engineering:
Bachelors Degree (B.Tech) in Computer Science is a 4-year full time AICTE approved program. The aim of the program is to provide quality education to our students by providing the opportunity to develop a firm foundation in Mathematics, Science and design methodology of computing systems.
All this is achieved by imparting skills and techniques with the latest teaching pedagogy and with well-qualified, highly experienced, easily approachable and enthusiastic faculties. We provide round the clock mentorship to students. Our course covers all fundamentals, working and expert subjects that provide a holistic learning environment where students understand and are able to apply the most contemporary and essential tools needed in the breadth and depth of Computer Science & Engineering.
Labs & Facilities:
As per Charles Darwin "Survival of the fittest and elimination of weakest" is true in the omni-presence environment of computers. In today's culture be it at workplace or at home, the need of computer literacy is increasing at every step of life. A degree in bachelor of computer science and engineering alone cannot solve the purpose but the awareness of new technologies in the field of computer helps to remain fit in the industries. To move at par with growing industries, the Department of Computer Science and Engineering is equipped with all the latest facilities such as:
The department has state of the art infrastructure and computing equipment supported by high speed wireless networks.
Department Computer Science has four Computer Labs equipped with state of the art WIPRO NET POWER Server, Dual Core Pc's mostly with latest configuration there exist a complete range of software.
All desktops in the department are interconnected through LAN and Internet enabled through Wi-Fi at 10 Mbps Bandwidth.
Various student organizations like 'Spoken Tutorial by IIT Bombay' and many more remain active throughout the year.
The department has tie up with various IT Companies and students are encouraged for technical interactions with industry. Such interactions are of immense important not only in maintaining the vitality of our programs, but also in continuing the up-gradation of our resources in classrooms and laboratories.
Department is equipped with following labs:-
DBMS Lab
Data structure Lab
NT Lab
Design & Analysis of Algorithms Lab
Student Outcomes
An ability to design a software or digital hardware system, component or process to meet desired needs within realistic constraints such as economic, environmental, social, political, ethical, health and safety, manufacture ability and sustainability.
Knowledge to analyze and design complex systems containing hardware and software components, as appropriate to Computer Engineering.
Knowledge of algorithms and data structures to implement software
An ability to apply design and development principles in the construction of software systems of varying complexity.
Knowledge of concepts of programming languages to design and develop web projects and software projects
Knowledge of computer organization and architecture to know the process of hardware installation and design.
Knowledge of problem analysis and solution design.
An ability to apply Mathematical foundations, algorithmic principles, and Computer Science theory in modeling and design of Computer-based systems in a way that demonstrates comprehension of the tradeoffs involved in design choices.
Scope of Employment
Developers and Specialists in high-end services and IT-product companies
Development Engineers, Technical Leaders and Managers
Consultants, Solution Developers and Entrepreneurs.
Computing Specialists in Research Labs and Technology Providers.
Designer, Tester, Analyst and Content Writer in IT-services companies.
System/ Network Performance Analysts and Simulation / Evaluation Specials in IT companies.
Major Recruiters for CS&E:
Igate Patni
OTS Solutions Pvt. Ltd.
Oracle
IBM
Global Technologies
Tata Consultancy Services
KPIT Cummins
HCL Comnet
HCL Technologies
Witty Brains Software Technologies Pvt. Ltd.
Techahead Technologies
R Systems International Ltd.
M S Technology Pvt. Ltd.
NEC Technologies
OPTIMUS Information Inc.
Infosys
Interglobe Technologies
L&T Infotech
Accenture
Collabera
Sopra India Pvt. Ltd.
HCL Career Development Center
Nucleus Software Exports Ltd.
Stryker Global Technology Center
E-BEE
Basware Cooporation
Finoit Technologies Pvt. Ltd.
Croissant Technologies Pvt. Ltd.
Real Time Data Services Ltd.
Rockwell Collins
Indian Navy
IP Software Pvt. Ltd.
10 Times.Com
Syntel
Birla Soft
Magic Software
Core Software Solutions
Genpact
V Serve Technologies
Ablaze Technologies
Indian Armed Forces
ANR Software Pvt Ltd
Torrid Networks Pvt Ltd
Hewlett-Packard India Sales Pvt Ltd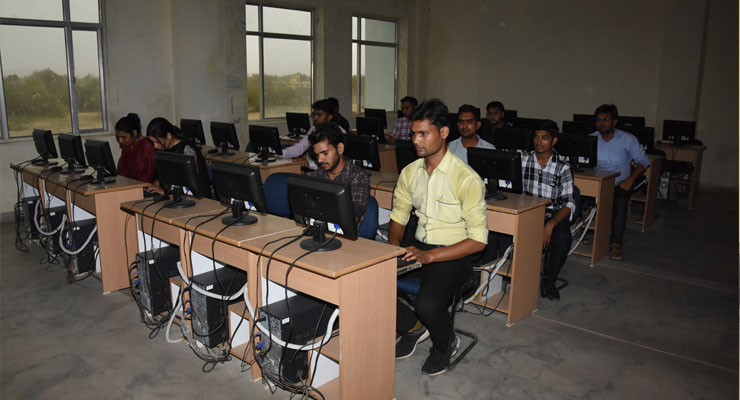 Departments of Applied Science:
"It is not the beauty of a building you should look at; it's the construction of the foundation that will stand the test of time."
Department of Applied Science, in perfect conformity and balance, is a department that provides an enduring foundation in the fundamental sciences. The Department is working with the objective of laying a strong foundation at the first year stage so that engineering streams, at both the diploma as well as engineering, becomes easily accessible and comprehensible. The clarity of concepts in pure sciences goes a long way to help them in engineering streams. The department takes care of fundamental sciences and basic humanities like Mathematics, Physics, Chemistry, Environmental studies and Professional communications. It is self-evident that hands-on laboratory experiences are critical to the learning process and to inculcate the same the department has the following labs:
Physics Lab
Chemistry Lab
Language Lab
With an erudite class of faculty members and state-of-the-art laboratories, the department of Applied Science builds the under structure for the edifice, called Engineering.
Vision
The department of Applied Science has a distinct vision to nurture and inculcate knowledge and understanding of engineering sciences amongst the budding technocrats and groom the students with intellectual and professional strength. Applied Science is an anvil to chisel future professionals with the skills of engineering, imbibed with social, ethical and moral values, so that they can expedite their efforts to build technologies from knowledge and be a part of the workforce, instrumental in the development of the nation technically and economical.
Mission
To play a pivotal role in laying the foundations of engineering education by building the professional strengths of the students in basic sciences & engineering disciplines and strengthening the foundation of aspiring engineers
To provide a unique learning environment for the students, preparing the students at par with the global technical workforce, building confidence, character and human values.
To upgrade the quality of technical education and produce dynamic engineers and entrepreneurs for the country.
Quality Policy
To ensure quality education both in theory and practical subjects, aiming to convert theoretical knowledge into practical application, to target zero back result in all subjects for the students by putting in extra effort and restructuring the teaching-learning methodology. Preparing and training the young minds to take up their engineering education with ease and shaping the students into excellent managers, engineers and responsible citizens.